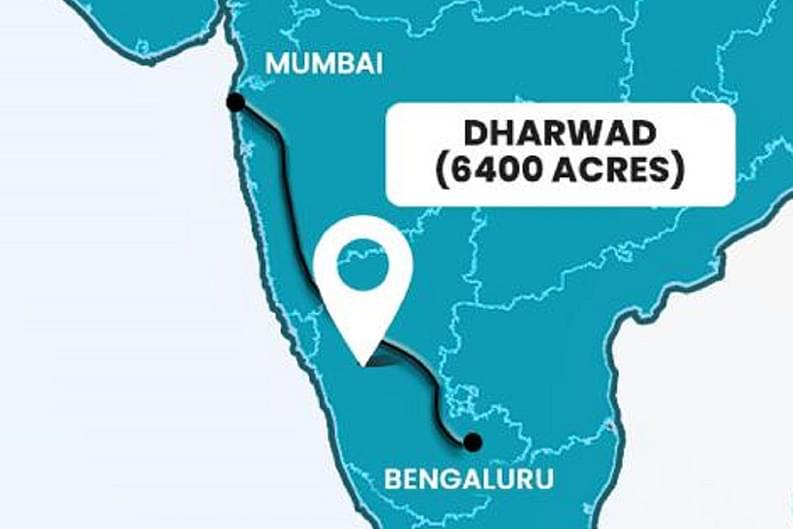 The union government has envisioned Bengaluru-Mumbai Industrial Corridor (BMIC) to facilitate the development of a well-planned and resource-efficient industrial base in Karnataka and Maharashtra.
The perspective plan for the overall corridor has been prepared, and Dharwad (Karnataka) and Satara (Maharashtra) have been identified as the priority nodes.
Under BMIC, the Dharwad node spreads across an area of over 6,000 acres. It is close to Hubballi-Dharwad twin city, the second-largest Municipal Corporation in Karnataka after Bengaluru.
The site is well connected by roads (NH 48 and 67) connecting the metro cities Mumbai, Bengaluru and Goa and other major urban centres.
The existing railway station at Dharwad is located at 25 km, and the proposed Dharwad-Belgavi rail line is adjacent to the site. Hubbali airport is 30 km, while the nearest seaports are at Karwar(170 km) and Goa (180 km).
The project is being developed jointly by National Industrial Corridor Development Corporation (NICDC) and Karnataka Industrial Area Development Board (KIADB).
"The proposed industrial development at Dharwad will augment the existing industrial development and create an investment destination for various categories of industries through provision of large-scale regional trunk infrastructure at Dharwad and tap the potential of the existing road/rail freight movement along BMIC," the Ministry of Commerce and Industry said.
"Under PM GatiShakti, the National Master Plan for providing multimodal connectivity, any infrastructure gaps required for Dharwad node will be examined and taken up for development for holistically integrating the economic zones," it added.