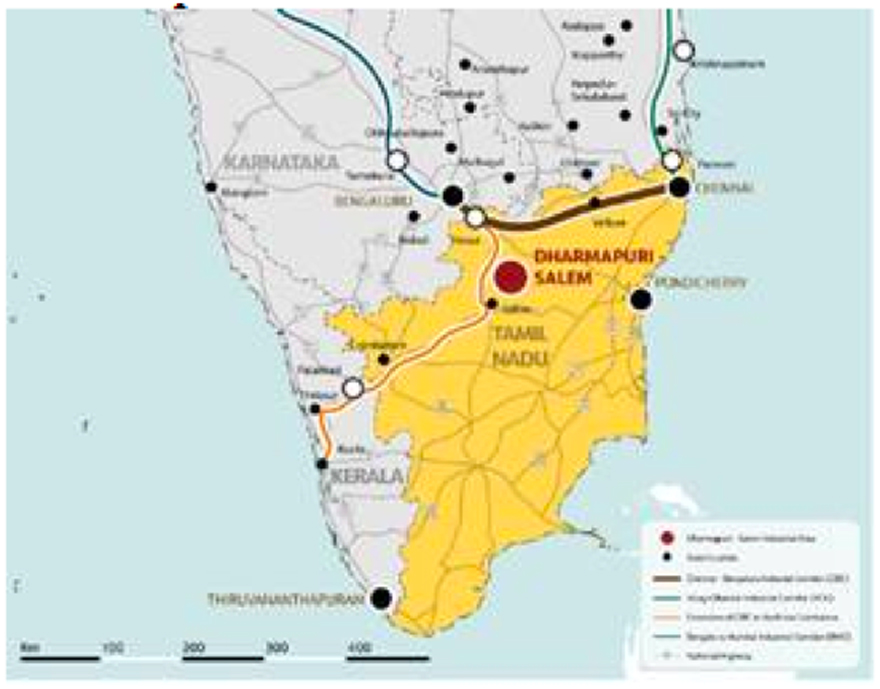 Development of Kochi Coimbatore Industrial Corridor (KCIC) as extension of Chennai Bengaluru Industrial Corridor (CBIC) is aimed to achieve accelerated development and regional industry agglomeration in the states of Tamil Nadu and Kerala through Dharmapuri-Salem node and Coimbatore as part of Integrated Development of Industrial Corridors.
An area of approximately 1,733 acres has been demarcated for the development of the Integrated Manufacturing Cluster (IMC) at Dharmapuri-Salem Node in Tamil Nadu for Detailed Master Planning and Preliminary Design Reports for roads and services/ utilities.
Consultant has been appointed for the preparation of a detailed master plan and preliminary engineering for the project.