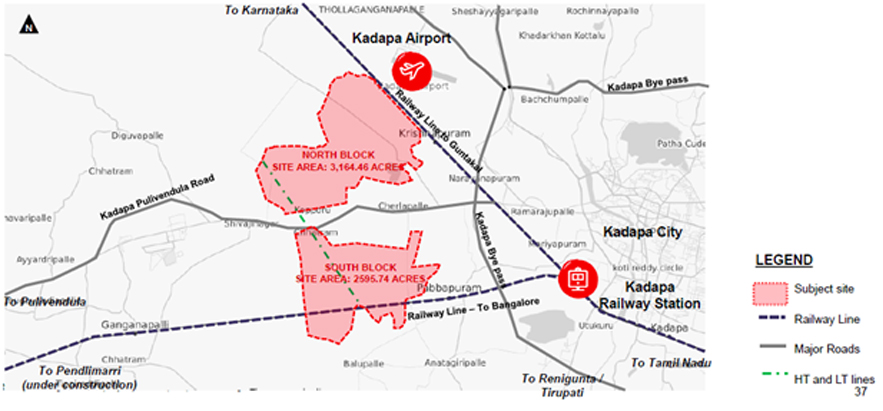 Koparthy Industrial Area under Vizag Chennai Industrial Corridor (VCIC) is proposed along with the southern node of Tirupati and Nellore. The Industrial clusters proposed at Koparthy in the Kadapa region are based on the key criteria that the two highways SH and NH within a radius of 50 km. Rail connectivity is also available within a distance of 25 km. It will also provide competitive advantages for the sectors such as food processing, metallurgy, automobiles, pharmaceuticals, electronics, and aerospace.
Total Area for Detailed Master Planning and Preliminary Design Report for roads and services/utilities for Koparthy Industrial Area is approximately 5760.2 acres. Out of which 3164 acres is being developed by State Govt. and 2,595 acre is being developed under NICDIT framework.
Consultant has been appointed for the preparation of a detailed master plan and preliminary engineering for the project.